San Francisco is a great place to go in the summer... if you are missing winter! I was lucky enough to have about 48 hours to enjoy the sites and sounds, and I made the most of it. I stayed at my brother's place on Telegraph Hill, so walking out the front door, this is what you see.
Turn the corner towards Columbus and you will run into these.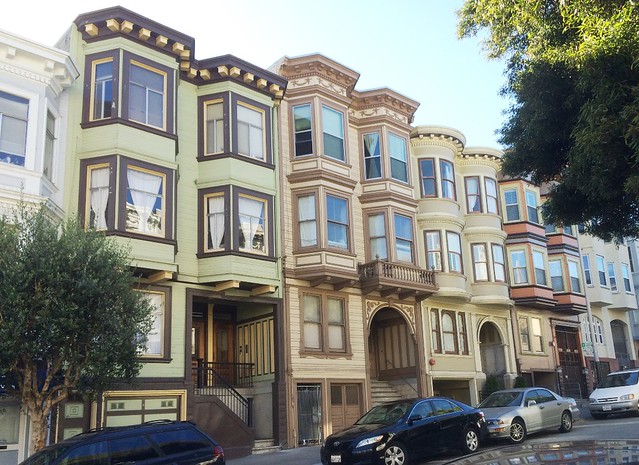 My first stop was at Mara's Italian Pastry for a treat, then into China town.
Max and I had just about the tastiest chicken wings in San Francisco CAPITAL Restaurant on Clay.
Next day I did some shopping in Union Square.
Then dinner at Fisherman's Wharf. Seriously, #wherearethesealions ??
With a final stop in Berkeley for my favorite salad and a visit to my previous work, which I left exactly one year ago.
Thanks to Edwin and grandparents for holding down the fort while I retrieved Ronnie!